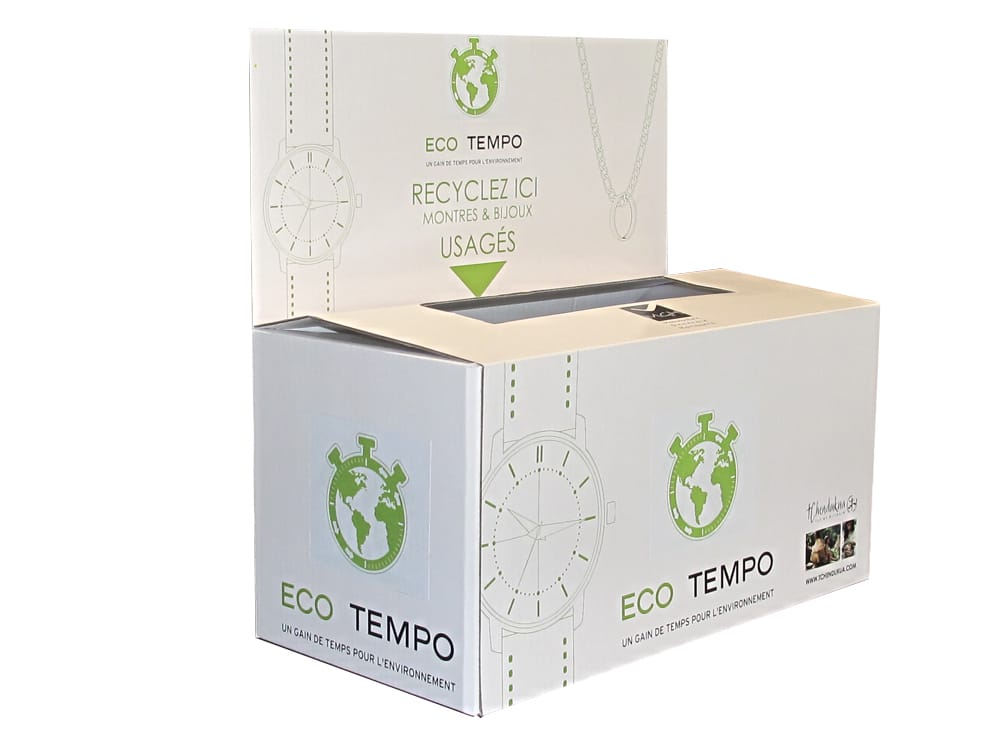 Eco Tempo Collecting box.
Dimensions: L 300 mm x l 150 mm x h 290 mm (with top information)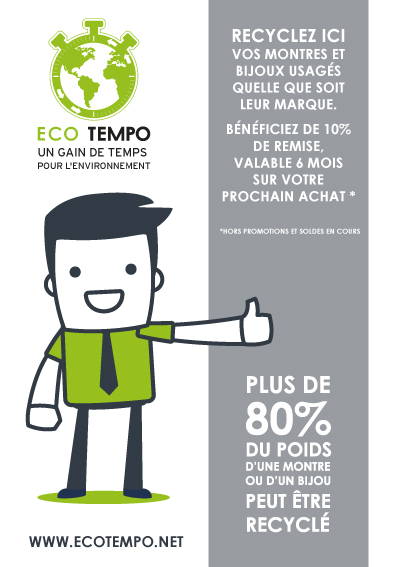 Posters, shop showcards with the Eco Tempo mascot.
Formats :  A4; A3; showcards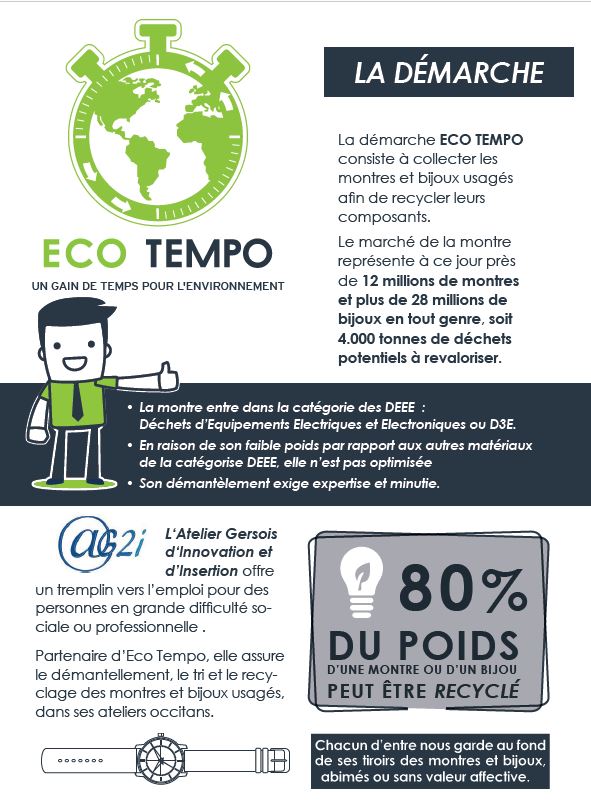 Presentation leaflets for customers.
Dimensions : A6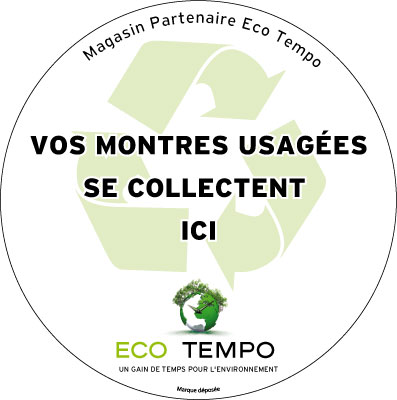 Eco Tempo Stickers.
Dimensions : Diametre 140 mm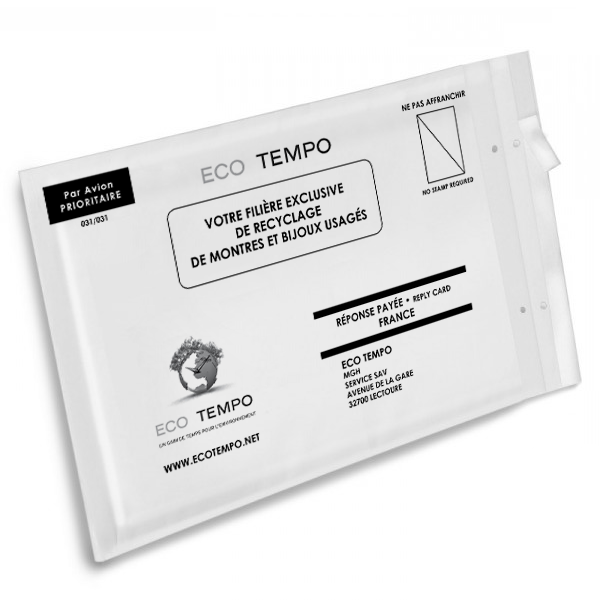 Eco Tempo Prepaid envelope.
Dimensions : 230 mm x 170 mm. May contain +/- 500g.