Eco Tempo
Unique Concept for Recycling

Watches and Jewelry

Since 2010, Eco Tempo has been collecting used watches and jewelry from individuals and businesses.
Our mission: to give these items a second life through recycling or reusing.
We collaborate with social integration enterprises for the treatment of watch and jewelry waste.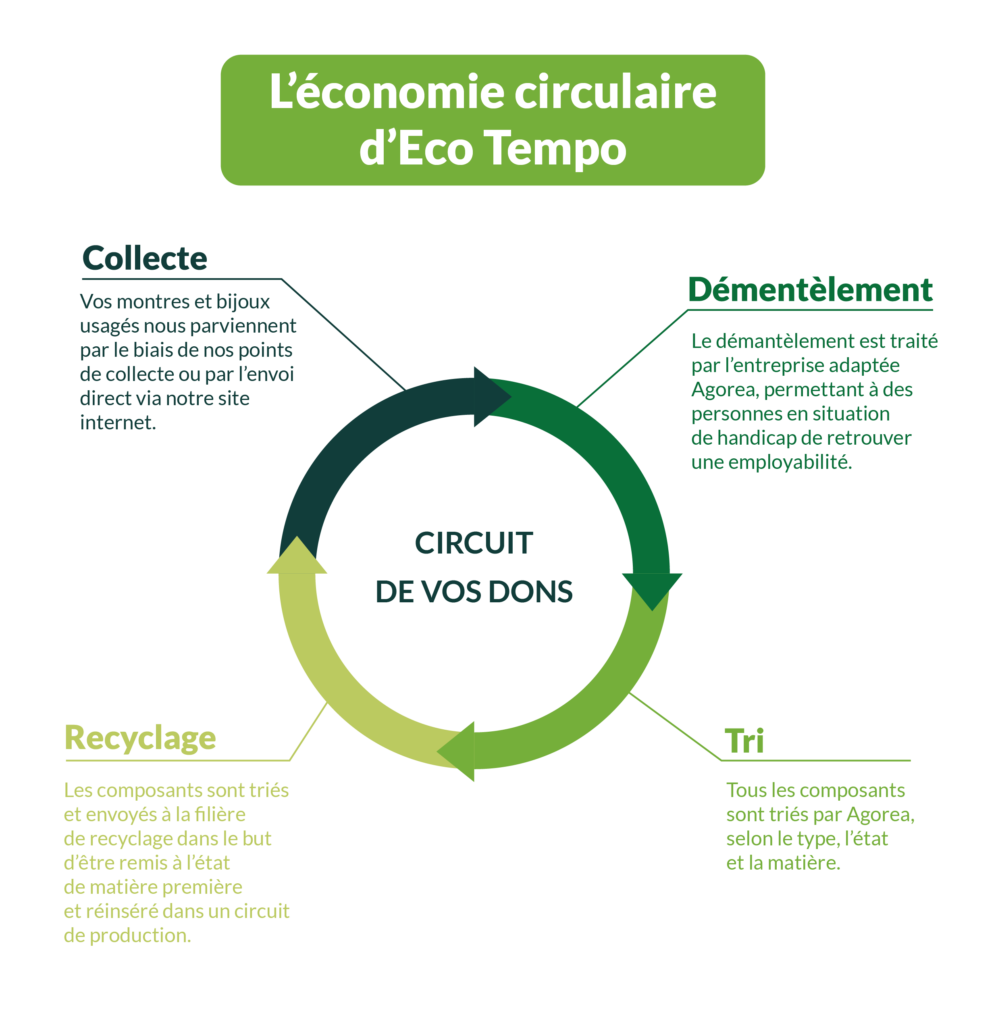 Our members stand with us. Together, let's participate in the Circular Economy and reduce the impact of the HBJO market on the planet.
If you have watches, clocks, alarm clocks, or jewelry that you no longer use, don't throw them away anywhere! Eco Tempo revalues them through recycling or reuse to give them a second life.
Our collection and recycling services for watches and jewelry are free for individuals.
You have an obligation to manage your waste: we offer a solution tailored to your organization. Benefit from waste management and traceability in compliance with current regulations!
Our services are available to all types of professionals and institutions: manufacturers, distributors, watchmakers, jewelers, workshops, pure players, associations, etc.
Our environmental
Commitments
Social and Solidarity Economy.
We have chosen to work with social integration enterprises. Our primary motivation is to provide individuals facing social difficulties and people with disabilities with the opportunity to regain employability and societal recognition through our partnership with the Sheltered Workshop (EA) called Agorea.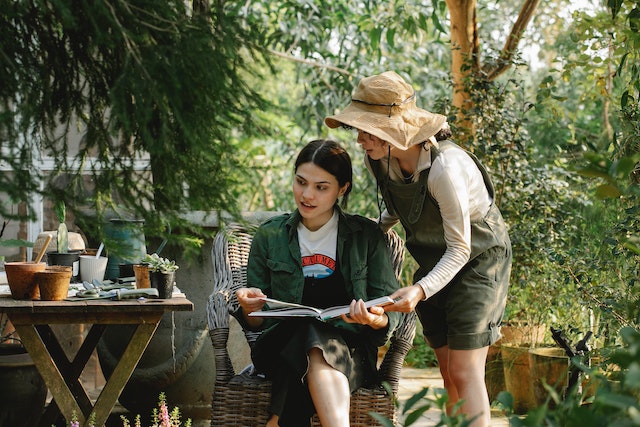 Our concept aims to promote a Circular Economy in the HBJO (Watchmaking, Jewelry, and Goldsmithing) market, with the goal of significantly reducing its impact on the environment. Many watchmaking and jewelry professionals already trust us.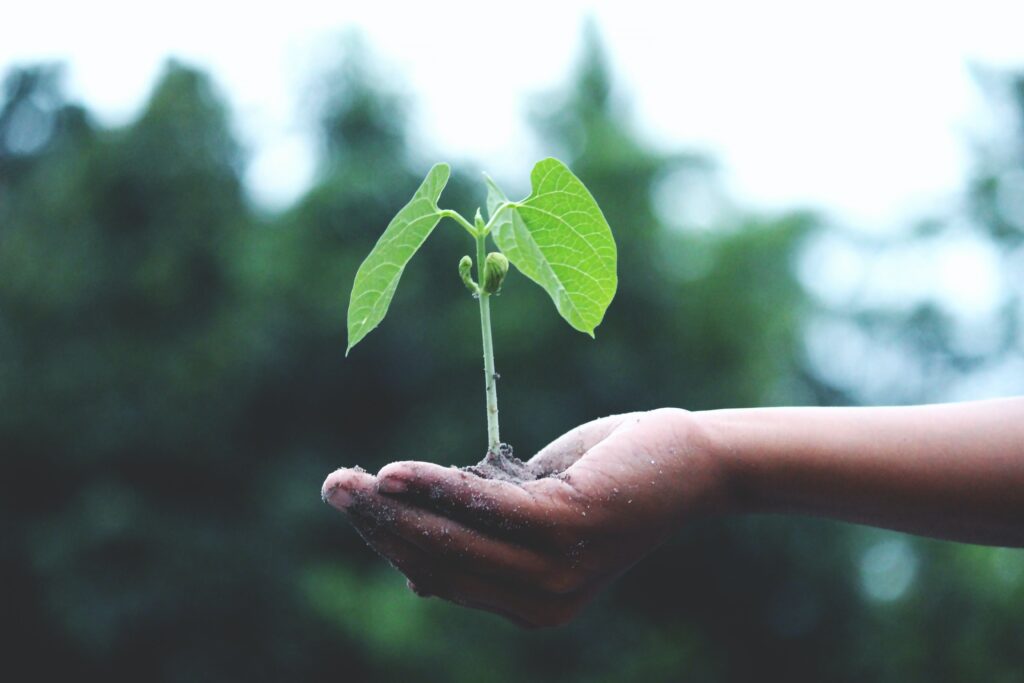 Over 45 tonnes of watches and jewelry collected since the creation of Eco Tempo in 2010.
Currently, 10 individuals in social inclusion programs are employed within AGOREA workshops, a partner of Eco Tempo.
12 watches per hour and per personnal is the average rate of dismantling and sorting carried out by individuals in social inclusion programs or people with disabilities employed by the Sheltered Workshop AGOREA.
Over the past 5 years, there has been an increasing awareness of the urgency to recycle watches, clocks, alarm clocks, and jewelry. More than 9,000 individuals and around thirty watchmaking professionals, manufacturers, and distributors concerned about the fate of their waste have turned to Eco Tempo.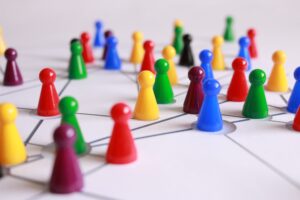 Les défis du recyclage dans les pays en développement : Donner une seconde vie aux montres et bijoux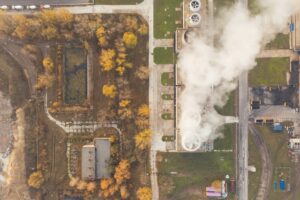 Comment Réduire Votre Emprunte Carbone au Quotidien : Des Gestes Simples pour un Impact Environnemental Positif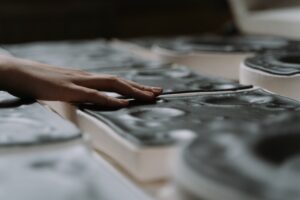 Guide du Recyclage pour les Débutants. Le recyclage est une pratique essentielle pour réduire notre impact sur l'environnement
Testimonials from our
members
"Simple, free, and eco-friendly recycling: register on the Ecotempo website. A pre-paid envelope, tailored to the number of watches, will be sent to you."
"Great initiative. I had an old watch, and I didn't know where to dispose of/recycle it, and then I came across the Eco Tempo website.
I highly recommend it; the process is very simple for recycling your watch."