How to benefit from tax deduction for your
watch merchandise
Do you have unsold new merchandise that you want to get rid of?
Eco Tempo takes back 100% of your unsold merchandise as-is.
Fill out the DONATION FORM below. Note the total value of your donation and include it with your package.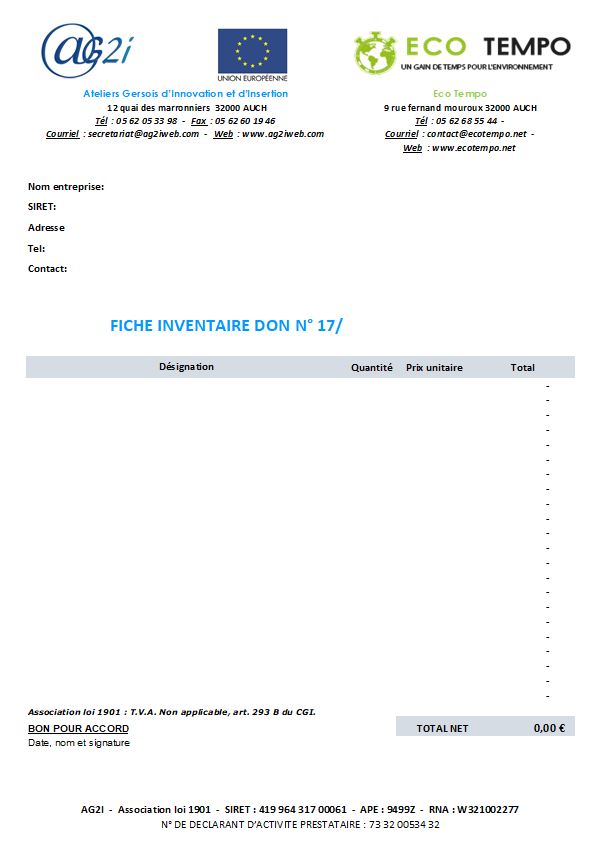 Once the merchandise is received at Eco Tempo, it is inspected and processed according to our usual recycling procedures.
You will then receive a "CERFA Donation Receipt" from us within a maximum of 72 hours after receiving your merchandise.
This CERFA form (n°11580*03) allows you to benefit from a tax deduction of 60% of the value of your donation.