In 2010, we made a startling observation: there was no organized treatment for watch-related waste (watches, clocks, alarm clocks). However, any product operating on batteries falls under the category of WEEE (Waste Electrical and Electronic Equipment). Quartz watches, smartwatches, clocks, and alarm clocks all require the use of batteries or electronic elements, making them part of WEEE.
We made the choice to offer a collection and recycling solution for watches, clocks, alarm clocks, and jewelry.
Our objective: to revalue the elements we collect through a studied recycling process, in order to reduce the environmental impact of the watch and jewelry market.
Eco Tempo thus becomes the world's first global concept for recycling watches and jewelry.
To organize the dismantling of collected elements and sort their components, we rely on the watchmaking expertise and skills of MGH – Manufacture Générale Horlogère, our very first partner and member.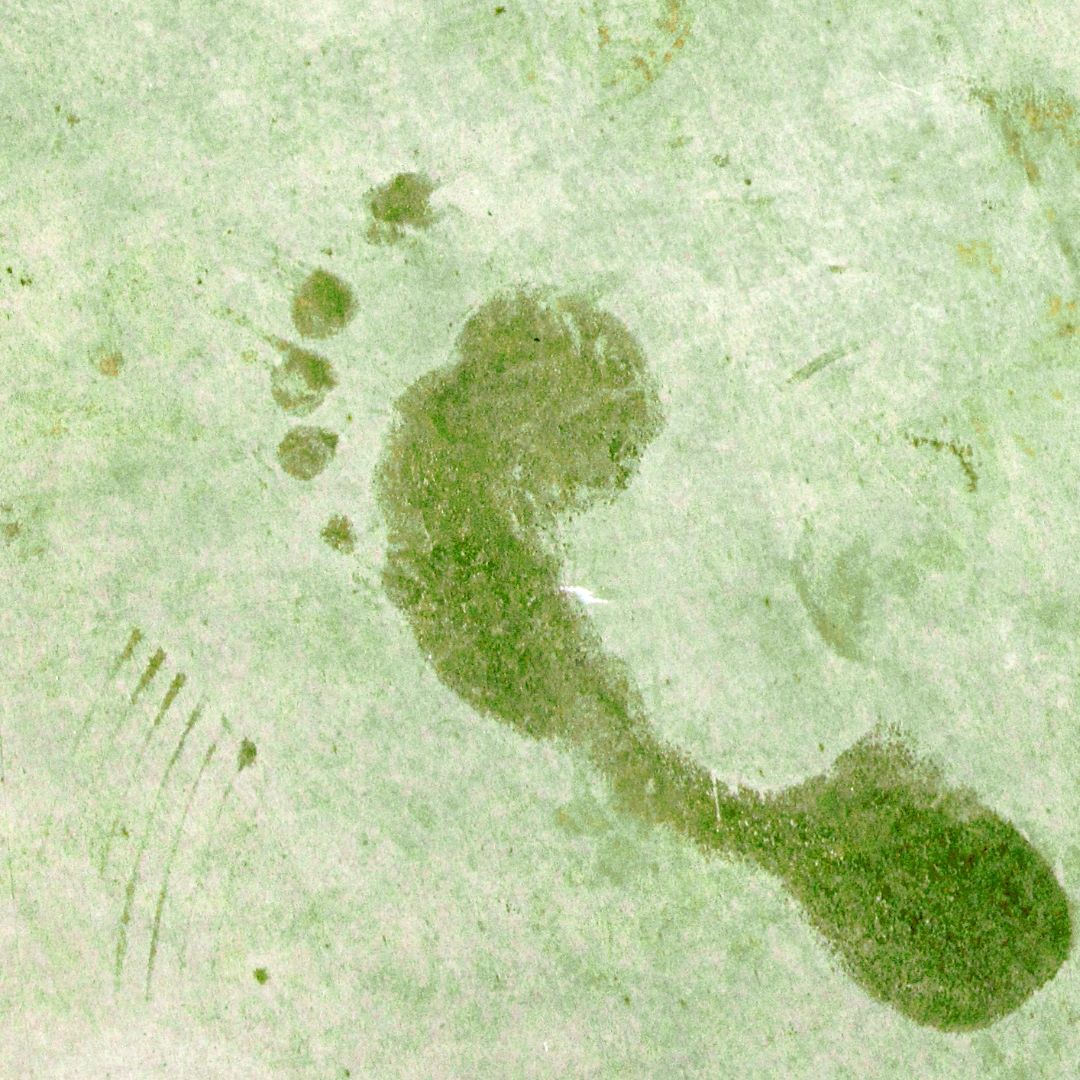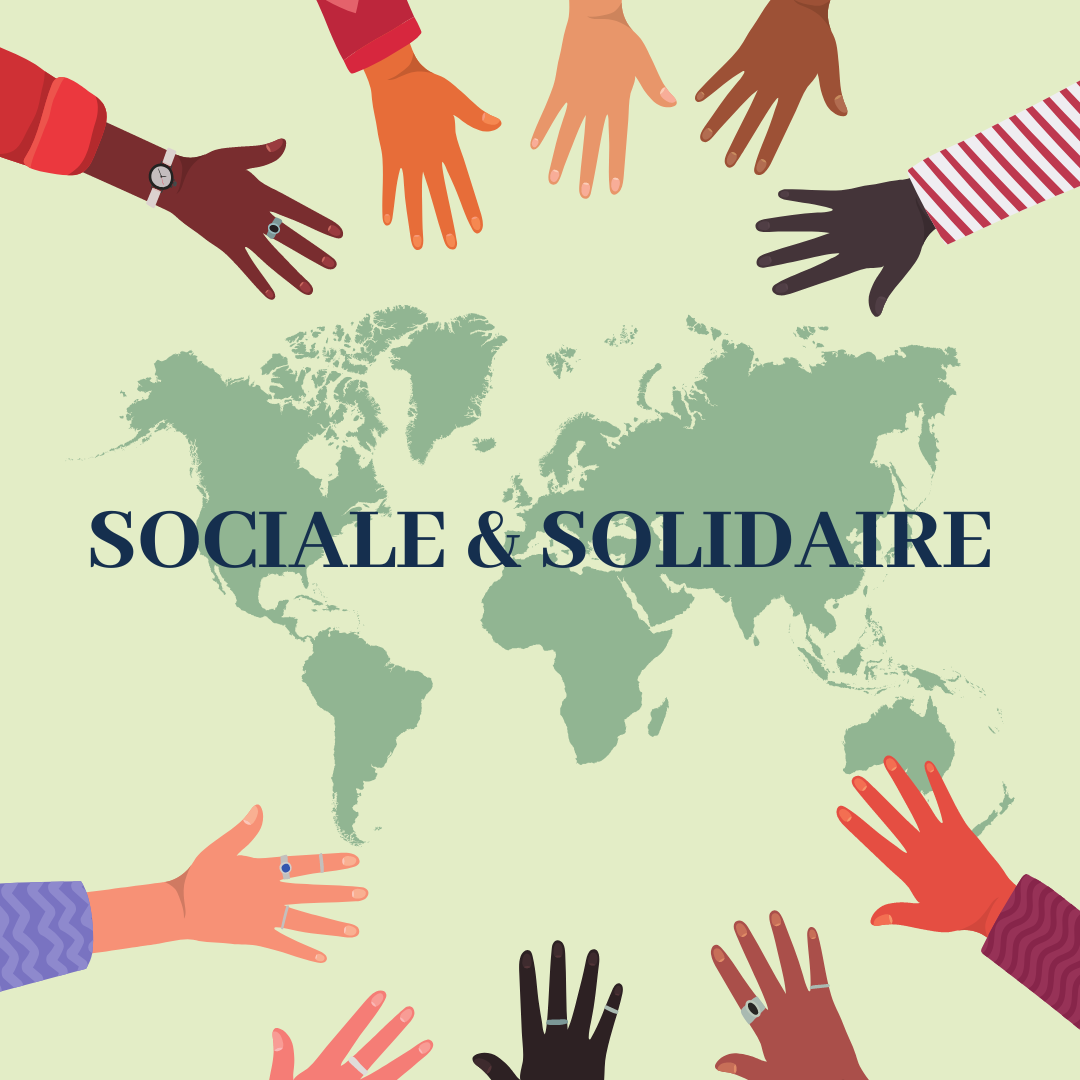 Social and Solidarity Economy
We have chosen to work with social integration enterprises. Our primary motivation is to provide individuals facing social difficulties with the opportunity to regain employability and societal recognition.
Our activity began in partnership with the AG2I association and the R2D2 company, forming the Agir Durable platform. Their role is to provide their expertise in WEEE (Waste Electrical and Electronic Equipment) and offer the workforce for the dismantling and sorting of watch and jewelry components.
In line with our commitments, we have integrated a Sheltered Workshop, Agorea, into our industrial site. The objective of this initiative is to offer people with disabilities the opportunity to be trained and specialized in the dismantling of watches and sorting their components. As a result, these individuals acquire real watchmaking skills and benefit from a stepping stone towards employment
Our concept aims to promote a Circular Economy in the HBJO (Watchmaking, Jewelry, and Goldsmithing) market, with the goal of significantly reducing its impact on the environment.
The idea is to limit consumption, resource waste, and the generation of waste by transforming the components of the collected items back into raw materials. Recycling watch and jewelry components that have been put on the market allows the materials to be reused for manufacturing. As a result, the necessary raw material resources for production can be preserved, and the carbon footprint emitted during manufacturing is reduced. The objective of this Circular Economy is to produce HBJO goods in a sustainable manner.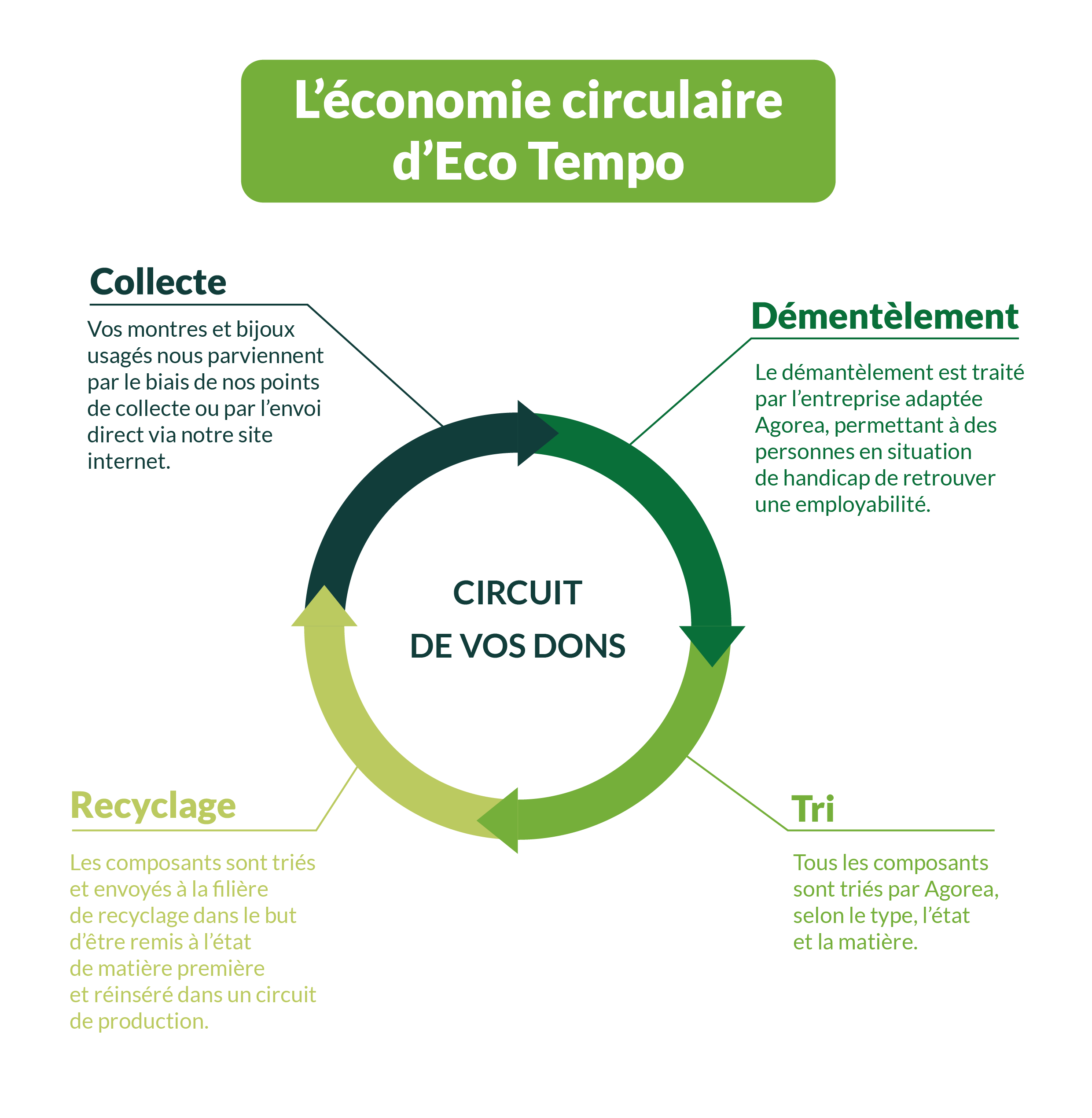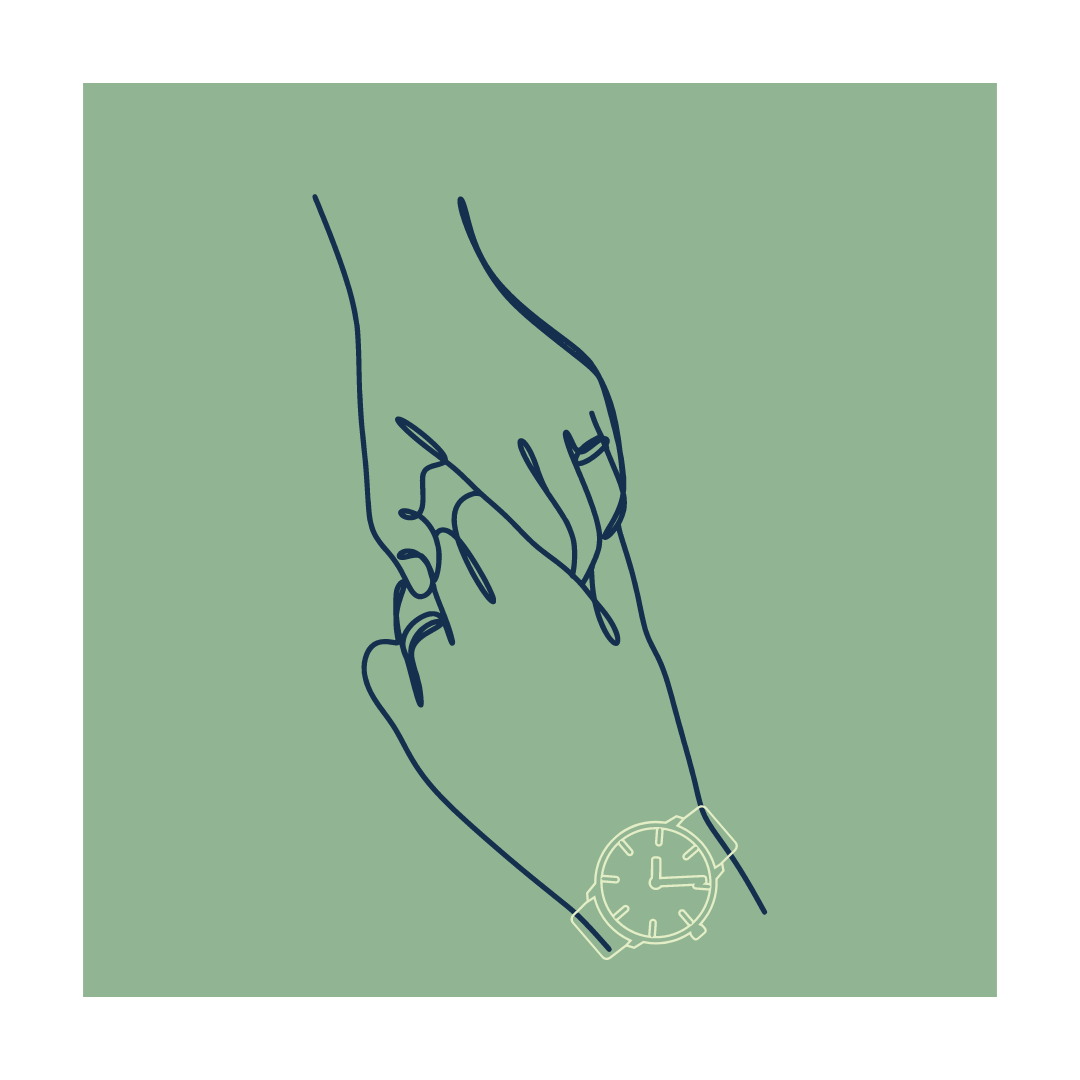 We collect all types of watches, jewelry, clocks, and alarm clocks, regardless of their condition or brand. We guarantee that every collected item is dismantled, and its components are sorted.
Our collection is carried out from both individuals and businesses.
Individuals can benefit from our service free of charge and have the option to either visit one of our collection points (link) to drop off their items or request a prepaid postage stamp by filling out the individual form (link). This stamp allows individuals to send us their watches and jewelry free of charge.
Businesses can avail themselves of Eco Tempo's services through membership. By joining Eco Tempo, businesses have the opportunity to become collection points and/or make donations of devalued merchandise.
We collect from individuals and businesses all types of watches, clocks, alarm clocks, and jewelry, regardless of the brand or their condition.


We dismantle each of the collected items in our workshops. A watch is composed of various components, and we have chosen to work with a sheltered workshop, Agorea, for the dismantling and sorting of watch and jewelry elements. Eco Tempo ensures the dismantling of each of the products it collects.


3 - Sorting and recycling
Once the products are dismantled, their components are sorted according to their materials. They are then either reintegrated into another production cycle for reusable elements or recycled.
The non-reusable elements are sent to a refiner to be transformed back into raw materials. 80% of the weight of a watch can be recycled.


2017 : Label Generali Performance Globale PME.
2018 : Les Grés d'Or – FeeF Price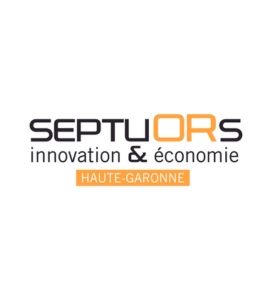 2018 : Les Septuors – Economics and Innovation Trophy
2021 : Les TRISS – Regional Awards for Social and Solidarity Initiatives
Eco tempo - Recyclage Jewelry and watches